A legacy of caring for the soil: that's on the latest episode of the HAT Soil Health Podcast, brought to you by the Conservation Cropping Systems Initiative. Several southwestern Indiana farmers joined the podcast, talking about their use of regenerative ag practices.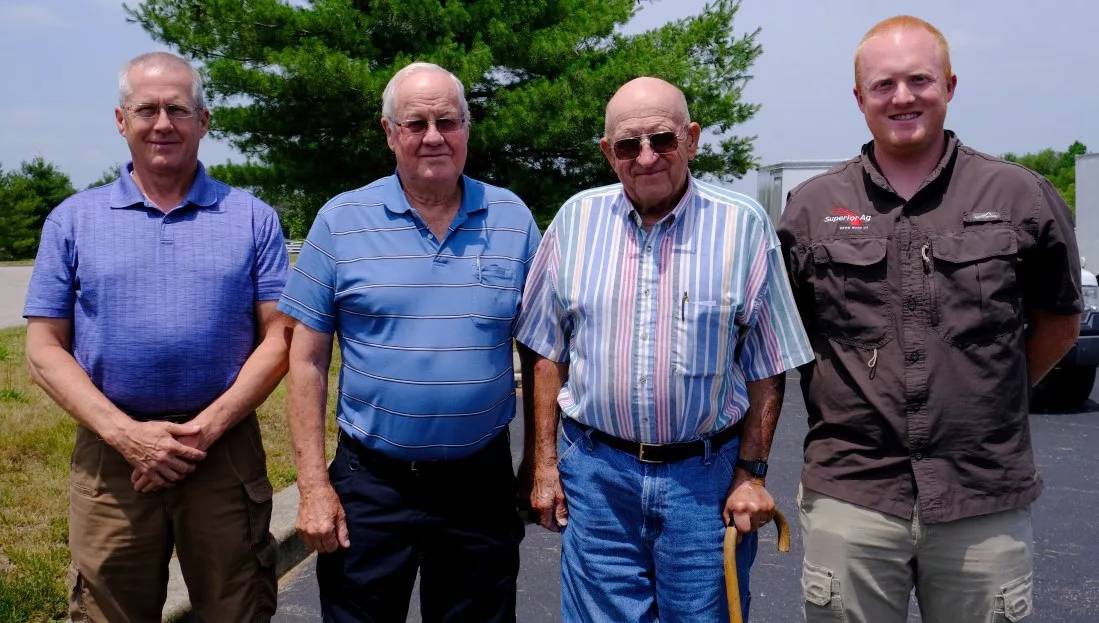 Two of the guests are Gibson County farmers Aaron Krueger and his grandpa Ronald Krueger. They have years of combined experience in soil conservation. When the farm first started, Ronald and his family managed a beef herd and grew crops to support the cattle. He says his dad implemented soil conservation projects, "such as drop boxes, pipe outlets, any place there was erosion going into a main drainage ditch that runs through our farm, why, it got a box structure. Also, as time has gone on, we added filter strips and that along the ditches, things of that nature."
Ronald says that his grandson Aaron has added farming practices for taking care of the land.
"And of course, now, more recently, since my grandson has taken over, we have gotten into the more biological of using no till and cover crops. Nowadays, why, what I can see is we're improving the soil health, the permeability of the soil, and a little less fertilizer and a little less chemical and things of that nature."
Aaron says that not only were they using fewer inputs, their crop was doing well.
"We really never experienced much of a yield drag. So we were still maintaining the yields which we had before, but now we had less erosion. Now we're getting to the point where I actually think we're past where they might call it that lag phase. Since most of the farm now has had a cover for five years, we're actually starting to see the yields increase. We're allowing that soil to function at a higher capacity, and we're holding more water so we can survive those drought periods for longer and keep that plant happier and healthier, and we're seeing very good results with that."
The Kruegers are joined on the podcast by Vanderburgh County farmers Pat Bittner and his father John Bittner. You can hear more insight and wisdom in Part One of this two-part episode of the HAT Soil Health Podcast brought to you by the Conservation Cropping Systems Initiative.